The Alpine line combines ergonomic design and premium features, and quality manufacturing.
Features
Revolutionizing cold water therapy for those who strive to be bold
Designed with every detail in mind, the Michael Phelps Chilly GOAT Cold Tub by Master Spas provides exceptional cold water therapy, comfort, and convenience. The Chilly GOAT features moving water to prevent a thermal barrier, LED lights for ambiance, and more. It's time to say goodbye to those runs for bag after bag of ice, and enjoy clean, ice cold water when you need it.
Cold to hot
It's official: Carrying bags of ice is no longer your cooldown. With the Chilly GOAT's seriously powerful 2.1-horsepower chiller, you can cool the water to a chilly 40 degrees or heat it up to a soothing 104 degrees. The chiller is self-contained, too, and the only set-up is plugging it in.
Connect
Got WiFi? The Chilly GOAT does. Set the temperature of your cold tub conveniently from your smartphone.
In the cold seat
How do you want to plunge? With built-in seat and armrests, the Chilly GOAT becomes a comfortable space to get uncomfortable. The design also features a top deck for submerging your lower body, resting your arms, or resting your phone. Streaming the coolest playlist is 11/10 recommended. And when it comes to the details, the SoftTread™ Nonslip Comfort Flooring adds comfort and safety to your cold tub.
Easy water care
Cold therapy begins with cold, clean water. A built-in filtration system, including UV, keeps the water clear and clean with minimal chemicals. Every Chilly GOAT Cold Tub comes with a year's supply* of chemicals, too.
* The amount of chemicals required can vary depending on how many people use the tub and how frequently people are in the water.
Cool, calm, and protected
The Chilly GOAT is not just a tub. It's something more. With a thoughtful, striking design, the Chilly GOAT Cold Tub will complement any space, indoors or out. The all-weather, durable cabinet is easy to clean, and the full foam insulation helps maintain that chill. An internal drain simplifies maintenance, making it easy to drain and refill your cold tub every three to four months.

Don't take our word for it
★★★★★

I have seen a lot of physical benefits from spending time in cold water. But I have also seen the mental benefits of being in the Chilly GOAT Cold Tub. It's a part of my daily routine.
★★★★★

Cold therapy is so important for athletes, whether it's for recovery, sleep or just to feel good. Often, I've done ice baths where it's just a steel frame or just a plain tub. The Chilly GOAT cold tub is much more of a spa-like environment.
★★★★★

Jumping in the Master Spas cold tub was exhilarating and calming at the same time. I've used cold therapy in the past but it's always been a bit complicated. I've had to go to the store, buy a bunch of ice and throw it in my bathtub. With the Chilly GOAT cold tub, I can make cold therapy become an even more important part of my recovery and performance.
★★★★★

My back and legs hurt before I first got in. And I feel a hundred times better already after spending just 3 minutes in the cold tub.
★★★★★

It was so cold but I feel so refreshed and ready to rock the day!
★★★★★

Being taller, it's hard to find things that fit my whole body — and that's where the benefit is with cold water therapy. I loved how spacious it was.
★★★★★

The cold tub is great for everything from getting ready for cold swims on cold mornings to recovery. It's great for getting the legs ready to go for that next workout. It's absolutely perfect and super convenient.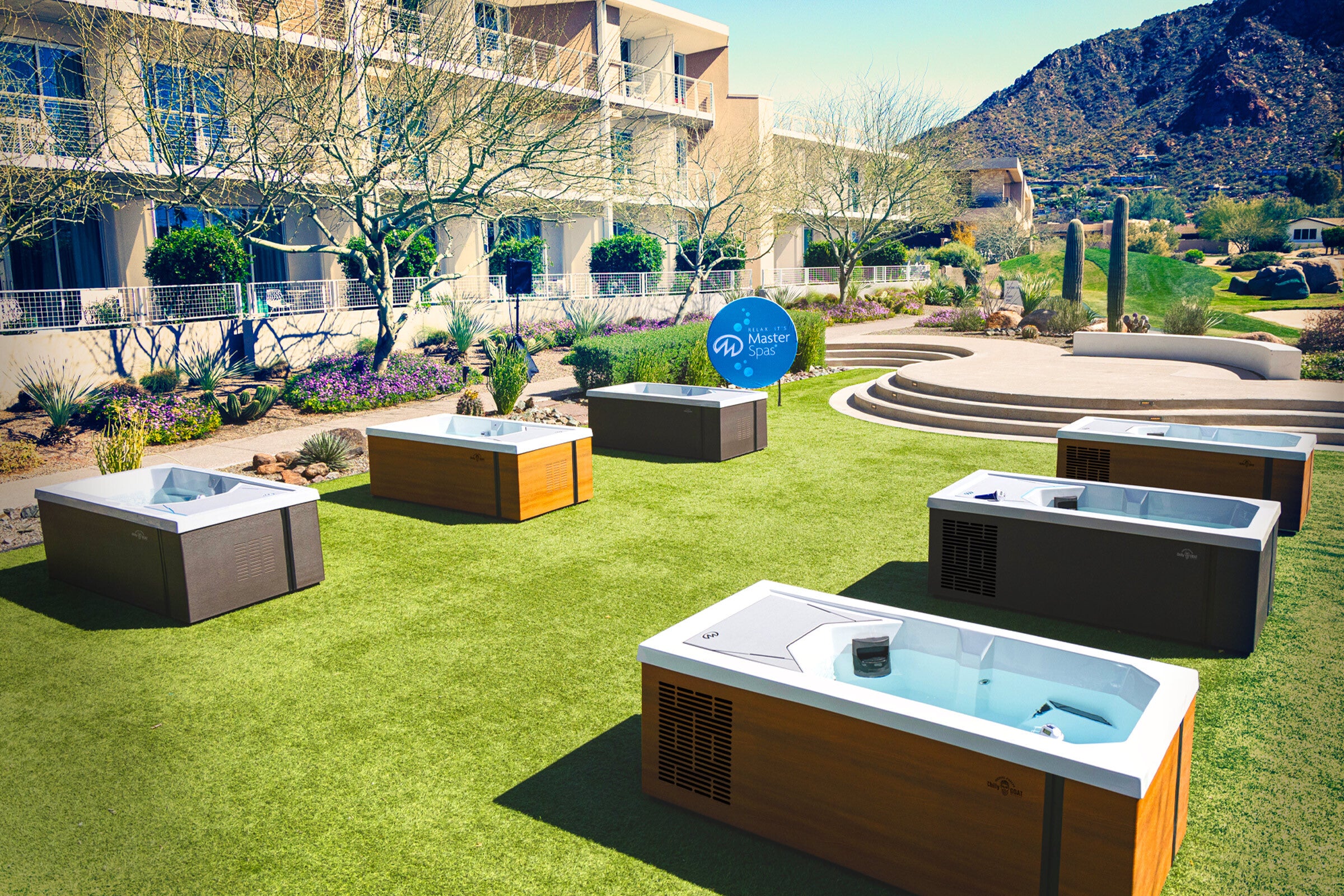 The Master Spas Difference
A trusted manufacturer in the spa industry for over 25 years, Master Spas is committed to quality craftsmanship and innovation. Chilly GOAT Cold Tubs are engineered to our stringent standards to deliver the greatest in cold water therapy.