Getaway Hot Tubs

Bar Harbor LE

The Bar Harbor LE is a spacious five-person hot tub. The largest hot tub in the Getaway Series by Master Spas, the Bar Harbor LE has a full-size lounge, contoured seating and 40 spa jets for ultimate relaxation and therapy.
Dimensions
87" x 87" x 35"
(221 cm x 221 cm x 89 cm)
Getaway Hot Tubs

Bar Harbor LE
Dimensions
87" x 87" x 35" (221 cm x 221 cm x 89 cm)
Weight (Dry/Full)
660 lbs (300 kg) / 4,840 lbs (2,195 kg)
Gallons
390 (1,476 L)
Power Requirement
240 V / 50 Amp
Seating Capacity
5
Stainless Steel Jets
40
Pumps
2
Water Features
1
Filtration
EcoPur® Charge
LED Lighting
Colorscape Light
Exclusive Features
Ozone System
Backlit Cupholders
Colorscape Lighting
Add a beautiful glow to your hot tub with Colorscape Lighting. With multiple color modes, these LED lights are a fun hot tub feature.

Backlit Cupholders
Relax with your favorite beverage. Backlit cupholders offer a place to rest your glass and enjoy the ambiance.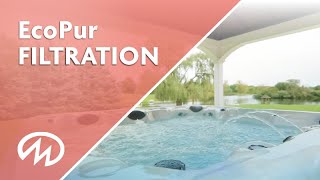 EcoPur Filtration
The clean, clear water you want without the harsh chemicals you don't. EcoPur Charge uses minerals like copper and zinc to purify water and remove dirt, bacteria, and algae.
Learn More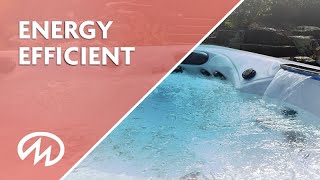 Energy Efficient
Quality construction and energy-efficient materials help keep energy costs low. The full-foam insulation and a snug-fitting cover work together to maintain water temperature.
Learn More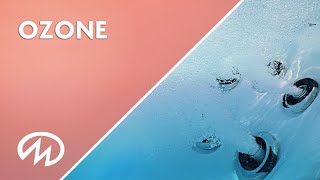 Ozone System
The Ozone System releases a super fine mist that works with your sanitizer to kill bacteria and other organics. Your hot tub will require less maintenance and chemicals.
Learn More
5 YEARS - Shell Structure
1 YEAR - Equipment
1 YEAR - Plumbing
1 YEAR - Jets
Lifetime - Skirting: Duramaster Polymer™
1 YEAR - LED Light System*
1 YEAR - Ozonator*
*If equipped. Options vary by model.
Estimated Monthly Operation Cost
$21.02